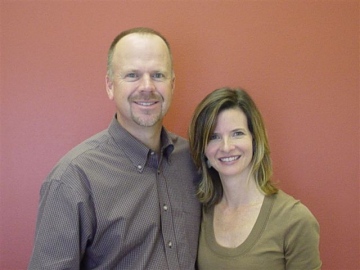 We love what we do. The passion we have for our work enables us to take ownership of our clients' projects. We constantly strive to deliver the highest-quality products possible.
There is no greater satisfaction than delivering a finished product that helps a client reach their goals and objectives. To learn more about our approach to customer service, follow the provided links for more information.
Our Mission And Promise To You
Our mission is to exceed client expectations by providing the highest-quality product possible at competitive prices in a timely manner. We create long-lasting, prosperous relationships with our clients in order to help them reach their goals and objectives.
Guiding Principles
Zuna Corporation is one of New Mexico's largest supplier of printed and promotional products. The company was founded in November 1991 under the name Zuna Graphics. After incorporation in February 1992, the name was changed to Zuna Corporation. Operating primarily as a business forms distributor the company began to grow. In 1993 Zuna Corporation became a registered advertising specialty distributor in an effort to increase its ability to be a total supplier of printed products. Sales continued to grow, and by 1995 this small start-up company had reached annual sales of more than $1,000,000.00.
Zuna Corporation is continually looking for ways to set itself apart from the competition. In 1998 an in-house print shop was added with full pre-press and finishing capabilities. In 2001 we added our first high speed envelope press. The ability to operate as a distributor with in-house manufacturing equipment gives our company a great advantage over the competition. There is no other company in New Mexico which offers so much.
Zuna Corporation continues to grow, but the commitment to our customers remains the same. Our success is based on the ability to provide a quality buying experience for our customers. We provide excellent customer service, high quality products and competitive prices. Customer satisfaction is guaranteed.